Inicio
>
Noticias y Anuncios
Patricio Poblete joins ICANN Board of Directors
At the conclusion of the final ICANN 69 plenary session, professor Patricio Poblete, director of NIC Chile joined the Board of ICANN (Internet Corporation for Assigned Names and Numbers).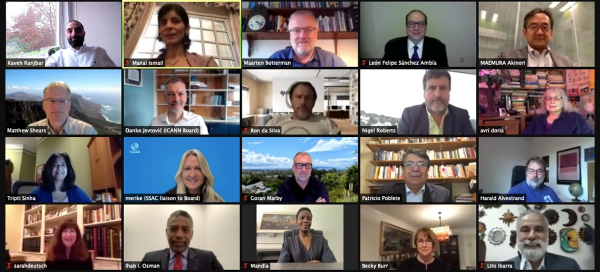 In its annual general meeting on October 22, the organization partially renewed its Board of Directors, with Chris Disspain leaving his position, and Patricio Poblete stepping in, to occupy Seat 11 on the Board for the period 2020-2023. In addition, Maarten Botterman was re-elected as Chair of the Board.
Upon taking office, Patricio Poblete gave thanks for all the support and congratulated Chris Disspain for his service of nine years on the board.
NIC Chile
Santiago, October 22, 2020.
---
About NIC Chile
NIC Chile, a center of the Faculty of Physical and Mathematical Sciences of the University of Chile, is in charge of administering the domain name registry of .CL, that identifies Chile in the Internet. In this role, it is responsible before the local and global Internet community for its secure and efficient operation, to allow persons, enterprises and institutions to build their identity on the Internet, under.CL.
Clientes Registrados
Si ya posee cuenta en el nuevo sistema: