Inicio
>
Noticias y Anuncios
Welcome Ceremony for New Arbitrators
During a ceremony held on 23 May at the School of Physical and Mathematical Sciences, Universidad de Chile, NIC Chile welcomed the 34 lawyers who have been selected to serve as arbitrators in the .CL Domain Name Dispute Resolution System.
Among other guests, the event was attended by Professor Francisco Brieva, Dean of the School of Physical and Mathematical Sciences, Universidad de Chile, as well as by Nelson Baloian, Director of the Computer Science Department, and Roberto La Rosa, Secretary General of this higher education institution.
A New Arbitration Body for a New .CL
During the meeting, Patricio Poblete, Director of NIC Chile, briefly detailed the changes the organization is undergoing now that the number of domain names in its registry is nearing half a million, a number extremely relevant to the international context and that accounts for the strong preference for .CL exhibited by individuals, companies, and organizations.
The Director noted that renewing the arbitration body is part of a set of changes involving the development of new Regulations and a new Dispute Resolution Policy for .CL, one with homogeneous procedures and fees as well as the implementation of a fully online processing system.
"Our intention is to provide our users with greater flexibility," said Mr. Poblete. This goal will be achieved through measures such as offering the possibility of registering and renewing domain names for one year or more, as well as removing the requirement for foreign domain name holders to have a local representative. In addition, a new user account system will be implemented to simplify domain name portfolio management.
New Arbitrators Selected through a Successful Competition
The process for selecting a new arbitration body, the third one organized by NIC Chile since 2002, was conducted during the first quarter of 2013 and began with a call for candidates ("Convocatoria a Concurso de Árbitros", in Spanish) agreed at the National Domain Name and IP Number Council, an organization within whom a working group was formed to draft the terms and conditions as well as the evaluation criteria to be used in the process.
The new professional body is made up by 34 lawyers ("NIC Chile informa selección de Árbitros", in Spanish) who will begin acting as arbitrators once the new .CL Regulations come into force.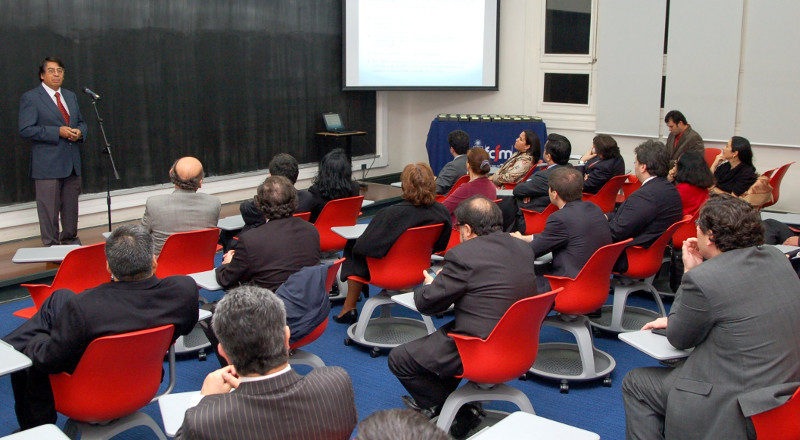 NIC Chile
Santiago, May 29, 2013.
---
About NIC Chile
NIC Chile, a center of the Faculty of Physical and Mathematical Sciences of the University of Chile, is in charge of administering the domain name registry of .CL, that identifies Chile in the Internet. In this role, it is responsible before the local and global Internet community for its secure and efficient operation, to allow persons, enterprises and institutions to build their identity on the Internet, under.CL.
Clientes Registrados
Si ya posee cuenta en el nuevo sistema: